Visiting researchers
Every year we host high-profile visiting researchers from around the world. This is an opportunity to collaborate and share knowledge, and our visitors often present seminars on their areas of expertise.
Recent visitors
December
Professor Henrik Cronqvist, University of Miami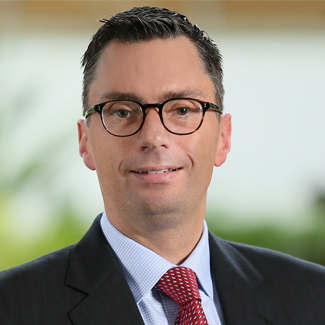 Henrik Cronqvist is Professor of Finance at University of Miami Business School. He is also Vice Dean for Faculty and Research as well as Director of Ph.D. Programs. Professor Cronqvist is an internationally-known scholar in the field of behavioural finance, with a specialization in the study of the behaviour of corporate executives and investors. He has published extensively in top-journals in economics, including the American Economic Review and the Journal of Political Economy, and in finance, including the Journal of Finance, Journal of Financial Economics, and Review of Financial Studies. He serves as an Associate Editor of the Review of Financial Studies, one of the top finance journals. Several of his research papers have been recognized with best paper awards at international conferences, and have been sponsored by competitive research grants. His research has been covered extensively in print and electronic media, including The Wall Street Journal, Harvard Business Review, Financial Times, The Economist, The New York Times, Business Week, Forbes, and CNBC.
November
Professor Arvid Hoffmann, University of Adelaide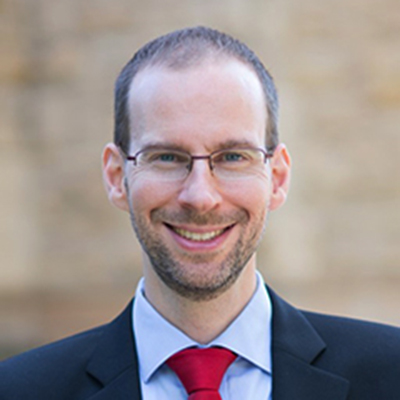 Arvid Hoffmann, a Professor of Marketing, is also a research fellow at the Behavioural Finance Working Group (Queen Mary University of London) and a senior associate at the Centre for Risk, Banking and Financial Services (Nottingham University). Prior to joining the University of Adelaide Business School, Arvid worked at Maastricht University, the Netherlands, and has held various visiting positions around the world. His research has been featured in articles in international media, including Financial Times, BBC Capital, Forbes, Bloomberg, Reuters, CNBC, and the New York Times. Arvid regularly advises industry and policy makers regarding consumer financial decision-making and (individual) investor behaviour. As a primary research interest, Arvid seeks to better understand how individuals make (complex) financial decisions, such as investment choices. To do so, he integrates theories and methods from marketing as well as finance. In particular, Arvid uses survey and experimental data to uncover what individuals think and feel when anticipating or making important financial decisions and relates this to their actual behaviour as revealed by, for example, personal bank and brokerage data. His research informs public policy makers and practitioners about effective ways to help improve individuals' financial decision-making. As a secondary research interest, Arvid aims to better understand the interactions between capital and consumption markets. Specifically, he combines primary and secondary data to unravel how marketing actions and investments drive financial market outcomes, and vice versa.
October
Professor Peter Bossearts, University of Melbourne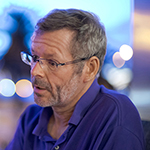 Peter Bossaerts is Redmond Barry Distinguished Professor and Professor of Experimental Finance and Decision Neuroscience at The University of Melbourne. He pioneered the use of controlled experimentation (with human participants) in the study of financial markets. He also pioneered the use of decision and game theory in cognitive neuroscience, thereby helping establish the novel fields of neuroeconomics and decision neuroscience. Recently, he has started to use computer science to study human behaviour under complexity. He graduated with a PhD from UCLA and spent most of his career at the California Institute of Technology (Caltech). He also worked at Carnegie Mellon University and EPFL (ETH-Lausanne), among others. He is Fellow of the Econometric Society, the Academy of the Social Sciences in Australia, and the Society for the Advancement of Economic Theory.
July
Dr Thanh Huynh, Monash University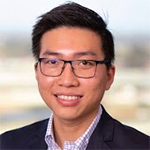 Dr Thanh Huynh is a lecturer in the Department of Banking and Finance. Prior to joining Monash in 2016, Thanh taught at Auckland University of Technology and obtained his PhD from Queensland University of Technology in 2014. His PhD thesis entitled 'Essays on momentum investing strategies' was awarded QUT Executive Dean's Commendation for outstanding contribution to the field of study. Thanh's current research projects examine the role of media in financial markets and the trading behaviour of market participants. He has presented his research at conferences such as the SFS Cavalcade, JFQA-McGill Global Asset Management, Northern Finance Meeting, FMA, and other major conferences.
February
Professor Oliver Entrop, University of Passau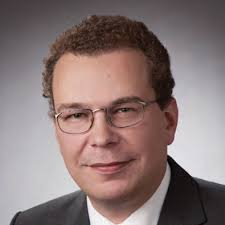 Oliver Entrop achieved his Doctorate in Finance at the Catholic University of Eichstätt-Ingolstadt in 2006. He is a Professor of Finance and Banking and the Chair of Finance and Banking at the University of Passau. His main research areas are Capital Markets, Financial Engineering and Structured Products, Bank Management, Interest Rate and Credit Risk, Risk Management.
January
Associate Professor, Christina Atanasova, Beedie School of Business at Simon Fraser University, Canada.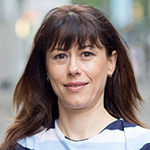 Christina holds a PhD in Finance from the University of Leeds, UK. She has been in the faculty at the University of York, a Visiting Professor at Université Dauphine Paris, and an Erskine fellow at the University of Canterbury.
Her research has focused on issues in empirical corporate finance such as corporate governance, capital structure and risk management. She has published in leading academic and practitioner journals. She has been an associate editor for the Bulletin of Economic Research since 2004 and is currently a member of the editorial board of the Financial Analyst Journal.
Visitors in previous years
Centre members
Our members are selected by the quality and frequency of their research outputs.