2023 New Zealand Finance Meeting
AUT, City Campus, Auckland, New Zealand (NZDT)
7th & 8th December 2023
The Auckland Centre for Financial Research at the Faculty of Business, Economics and Law, Auckland University of Technology, hosts its 12th annual meeting on 7th & 8th December 2023. This year's conference will take place at Auckland University of Technology in Auckland, New Zealand. The New Zealand Finance Meeting is a general finance conference, and we consider all papers related to finance topics.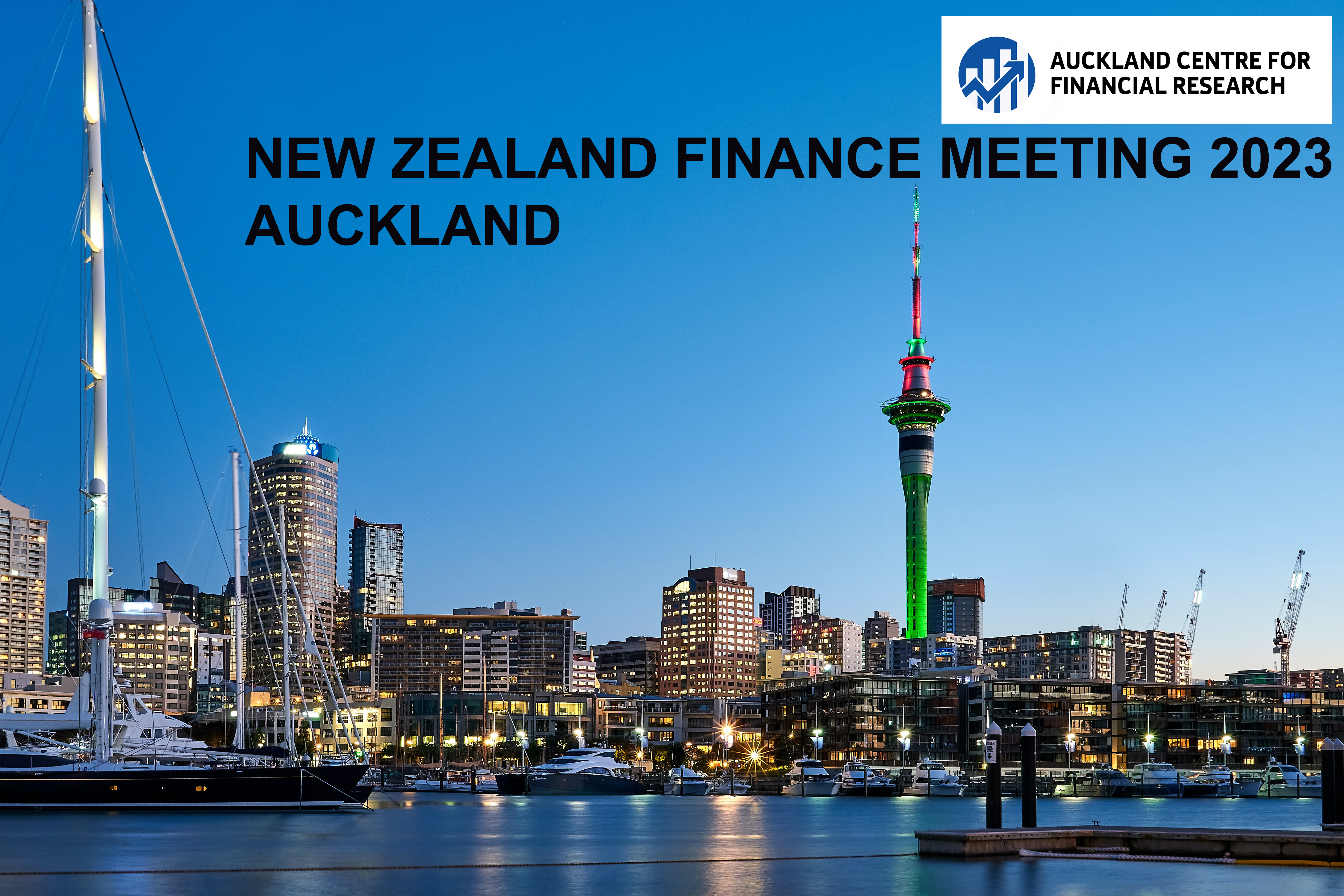 Keynote Speaker
Randall Morck, University of Alberta, USA
Special Issue
A special issue of the Global Finance Journal will be edited by Nhut Nguyen and Adrian Fernandez-Perez, based on selected papers presented at the 2023 New Zealand Finance Meeting. Please, indicate your interest in submitting to the journal on your registration form. The GFJ submission fees will be waived for all participants. Further details will be sent on acceptance to the conference.
Paper Submission
Please submit your paper in PDF format. The deadline for paper submissions is 21st August 2023. Authors will be notified of the outcome of their submission by 18th September 2023, and registration via our website will open shortly thereafter.
Registration
Registration will open around 18th September and closes for presenters on Friday 29th September.
Anticipated Fees and Optional Extras:
| On Campus | |
| --- | --- |
| PhD Student Rate: | $550 NZD |
| Academic Rate: | $650 NZD |
| Conference Gala Dinner (optional) | $100 NZD |
| Note: costs exclude GST and processing fees | |
Paper Awards
To be confirmed
Meeting Organisers
Adrian Fernandez-Perez, Director of the Auckland Centre for Financial Research
Ayesha Scott, Auckland University of Technology
Organising Committee
Ihsan Badshah, Auckland Centre for Financial Research
Stephen Bahadar, Auckland Centre for Financial Research