Special seminar series with Professor Arvid Hoffmann
The Auckland Centre for Financial Research, along with AUT's Marketing and Finance Departments invite you to a special seminar with Professor Arvid Hoffmann.
Arvid Hoffmann, a Professor of Marketing, is also a research fellow at the Behavioral Finance Working Group (Queen Mary University of London) and a senior associate at the Centre for Risk, Banking and Financial Services (Nottingham University). Prior to joining the University of Adelaide Business School, Arvid worked at Maastricht University, the Netherlands, and has held various visiting positions around the world. His research has been featured in articles in international media, including Financial Times, BBC Capital, Forbes, Bloomberg, Reuters, CNBC, and the New York Times. Arvid regularly advises industry and policy makersregarding consumer financial decision-making and (individual) investor behavior. As a primary research interest, Arvid seeks to better understand how individuals make (complex) financial decisions, such as investment choices. To do so, he integrates theories and methods from marketing as well as finance. In particular, Arvid uses survey and experimental data to uncover what individuals think and feel when anticipating or making important financial decisions and relates this to their actual behavior as revealed by, for example, personal bank and brokerage data. His research informs public policy makers and practitioners about effective ways to help improve individuals' financial decision-making. As a secondary research interest, Arvid aims to better understand the interactions between capital and consumption markets. Specifically, he combines primary and secondary data to unravel how marketing actions and investments drive financial market outcomes, and vice versa.
---
Differentiating a Firm in the Financial Market: Advertising Share of Voice and Stock Price Informativeness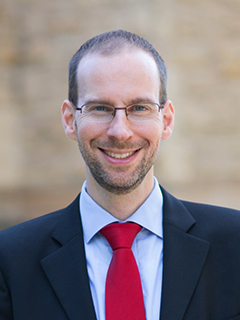 Towards Behavioural and Biological Foundations of Decisions with Uncertainty: A Mission Incomplete
Advertising has been well-known to differentiate a firm from its competitors amongst its customer base, but can it play a similar role regarding investors? In this presentation, we will discuss research showing how a greater "advertising share of voice" in one's respective industry helps to reduce the information asymmetry between one's firm and its (potential) investors. As a result of this reduced information asymmetry, the stock price of one's firm will be driven more by firm-specific news and information than by general market trends. Accordingly, this presentation will discuss how advertising can help increase the information content of a firm's stock price, making this stock price more insightful in terms of assessing the effect of corporate actions or using it as a form of market intelligence. The presentation concludes by discussing under what circumstances advertising has a stronger or weaker effect on improving the information content of a firm's stock price.
Register
WHEN AND WHERE
Date: 4 November 2019
Time: 11am - 12.30pm
Location: WG404, AUT City Campus