Derivative Markets Conference Online 2021
The Auckland Centre for Financial Research at the Auckland University of Technology is hosting its annual derivative markets conference online from Auckland, New Zealand. We invite academics and professionals to submit papers related to derivative markets and products. The conference will feature a special issue of the Journal of Futures Markets.
---
Download the PDF of detailed programme
---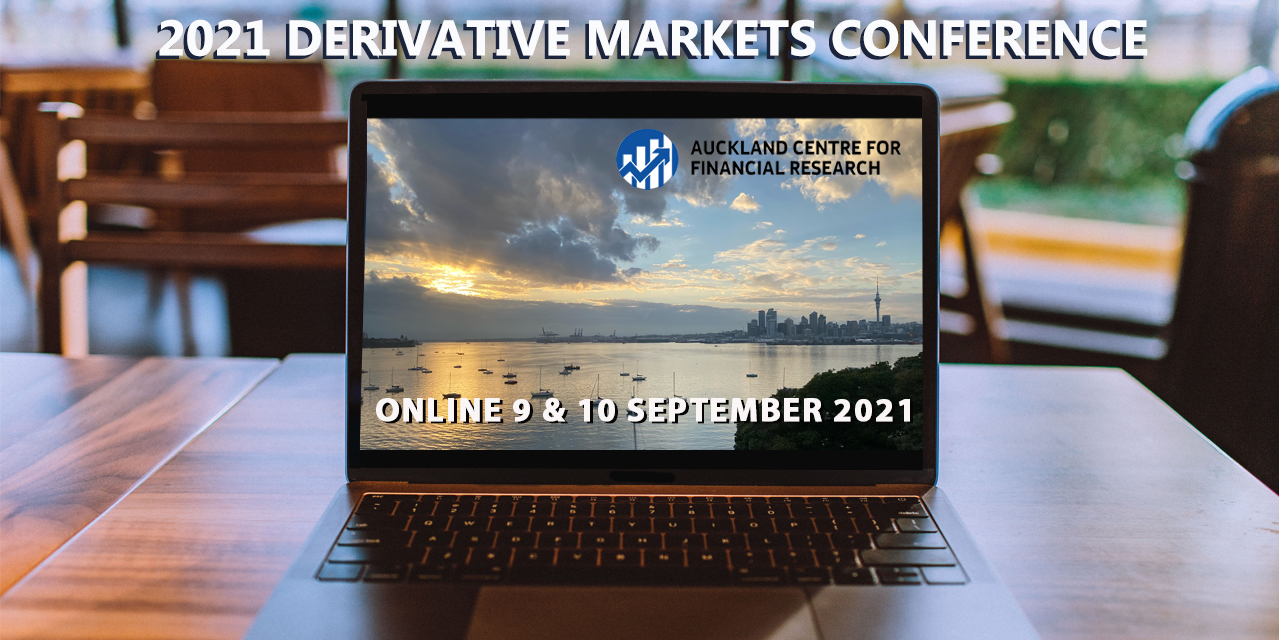 Dates and venue
9 and 10 September 2021, via Zoom.
Special issue
The Journal of Futures Markets has dedicated a special issue to selected papers presented at the conference.
Keynote speaker
Professor Robert I. Webb, University of Virginia, US.
Paper submission
The deadline for paper submission was 15 July 2021.
The deadline for registration to present any accepted research papers is 24 August 2021.
Meeting organisers
Adrian Fernandez-Perez, Senior Research Fellow
Auckland Centre for Financial Research (ACFR)
Bart Frijns, Professor of Finance
Open Universiteit, Netherlands
Alireza Tourani-Rad, Professor of Finance
Auckland University of Technology
Robert I. Webb, Professor of Finance
University of Virginia, United States of America