Derivative Markets Conference Online 2022
The Auckland Centre for Financial Research at the Auckland University of Technology is hosting its annual derivative markets conference online from Auckland, New Zealand. We invite academics and professionals to submit papers related to derivative markets and products. The conference will feature a special issue of the Journal of Futures Markets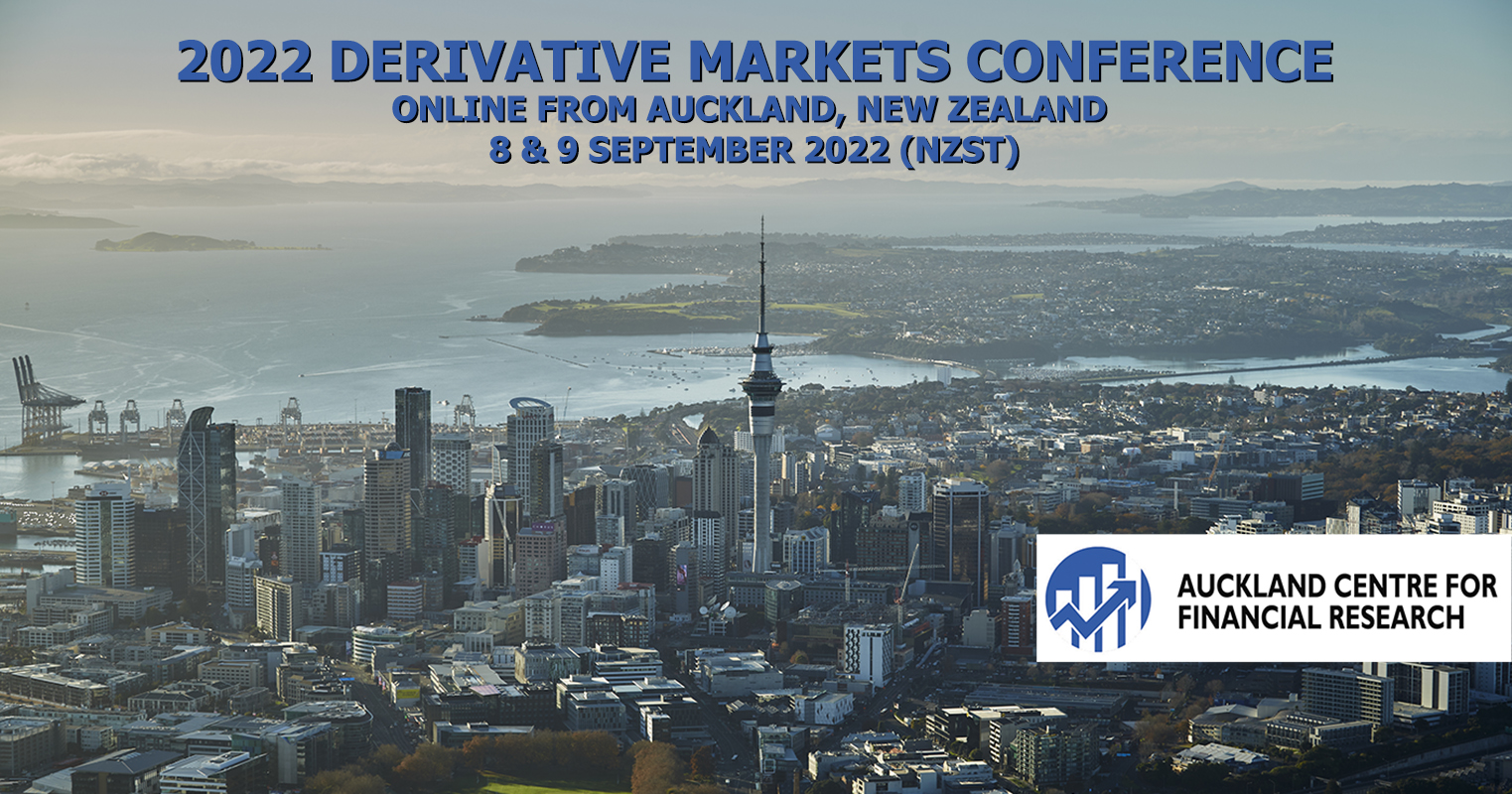 ---
Full Academic Programme Link
Full Academic Programme PDF
---
Dates and venue
8th and 9th September 2022 (in New Zealand Standard Time) using MS Teams and Zoom
Special issue
The Journal of Futures Markets has dedicated a special issue to select papers presented at the conference.
Keynote speakers
Professor Carol Alexander, Sussex University Business School, U.K.
Professor Stephen Figlewski, New York University, USA
Paper submission (NOW CLOSED)
Please submit your paper in PDF format.
The deadline for paper submission: 18 July 2022.
Authors will be informed of the outcome of their submission by 1st August 2022.
Registration fees
Registration opens on 01/08/2022
Register by purchasing a "Registration Ticket" on Eventbrite
Early Bird Rate: NZD 75 (Payable before 8 August 2022)
Standard Rate: NZD 100 (Payable after 9th August 2022)
The deadline for registration to present any accepted research papers is 20th August 2022
Registration for those not presenting will close on 31 August.
Paper award
Meeting organisers
Adrian Fernandez-Perez, Senior Research Fellow
Auckland Centre for Financial Research (ACFR)
Bart Frijns, Professor of Finance
Open Universiteit, Netherlands
Alireza Tourani-Rad, Professor of Finance
Auckland University of Technology